Credentials
To stay informed of the latest trends and standards, one or more people at Brown & Read Engineering, Inc. belong to the following professional organizations: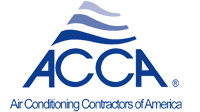 Air Conditioning Contractors of America (ACCA)
ACCA is a nonprofit association whose membership includes more than 60,000 professionals and 4,000 businesses in the indoor environment and energy services community. ACCA members work together to promote professional contracting, energy efficiency, and healthy, comfortable indoor environments.
---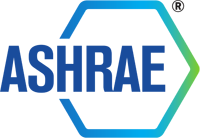 American Society of Heating, Refrigerating and Air-Conditioning Engineers (ASHRAE)
ASHRAE, founded in 1894, is a global society advancing human well-being through sustainable technology for the built environment. The Society and its members focus on building systems, energy efficiency, indoor air quality, refrigeration, and sustainability within the industry.
---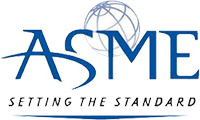 American Society of Mechanical Engineers (ASME)
Founded in 1880, ASME is a nonprofit membership organization that enables collaboration, knowledge sharing, career enrichment, and skills development across all engineering disciplines, toward a goal of helping the global engineering community develop solutions to benefit lives and livelihoods.
---

American Society of Plumbing Engineers (ASPE)
Since 1964, the American Society of Plumbing Engineers (ASPE) has been dedicated to promoting the plumbing engineering profession to increase career opportunities for all of its members. Also, they protect the health of people around the world through the delivery of safe, sustainable drinking water and sanitation systems.
---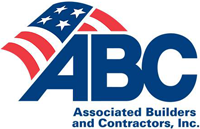 Associated Builders and Contractors, Inc. (ABC)
Associated Builders and Contractors is a national construction industry trade association representing nearly 21,000 chapter members. Founded on the merit shop philosophy, ABC and its 70 chapters help members develop people, win work and deliver that work safely, ethically, profitably and for the betterment of the communities in which ABC and its members work.
---

Better Business Bureau (BBB)
BBB maintains Business Reviews on more than 4.5 million businesses and rates them based on complaint histories, responsiveness to customers, licensing, legal and government action, and other factors. Only Accredited Businesses that meet the BBB Code of Business Practices are permitted to display the BBB logo in their marketing and place of business.
---

Builders Association of Northern Nevada (BANN)
Chartered in 1956, the Builders Association of Northern Nevada is a nonprofit trade organization that is committed to educating and representing their membership and the building industry in order to create a better quality of life, housing for citizens, and economic prosperity throughout the area.
---

International Ground Source Heat Pump Association (IGSHPA)
The International Ground Source Heat Pump Association is a non-profit, member-driven organization established in 1987 to advance and promote ground source heat pump technology on local, state, national, and international levels through research, education, and communication. IGSHPA has access to the most current advancements in the geothermal industry, making them the ideal bridge between the latest technology and the people who benefit from these developments.
---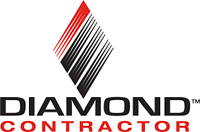 Mitsubishi Diamond Contractor
Diamond Contractors are independent specialists who are qualified by Mitsubishi Electric to find the best personal solution for your home. They are licensed installers and are trained in the latest product advancements of Mitsubishi cooling and heating systems.
---

National Society of Professional Engineers (NSPE)
Founded in 1934, the National Society of Professional Engineers (NSPE) stands today as the only national organization committed to addressing the professional concerns of licensed PEs. They protect engineers, and the public, from unqualified practitioners, build public recognition for the profession and stand against unethical practices and inadequate compensation.
---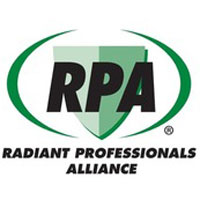 Radiant Panel Association (RPA)
Since 1994, the Radiant Professionals Alliance (RPA) is an international trade association comprised of individuals and companies dedicated to increasing the use of radiant heating and cooling technologies through education and the development of codes and standards language reflecting best practices.
---
Licensed & Insured
One or more people at Brown & Read Engineering, Inc. have the following licenses and certification:
State of Nevada Contractors License 56119 C-1 Plumbing and Heating (all sub-classes)
State of Nevada Contractors License 56120 C21 Refrigeration and Air-Conditioning (all subclasses)
State of Nevada Professional Engineer (Mechanical)
State of California Professional Engineer (Mechanical)
EPA "Universal" refrigeration license
International Ground Source Heat Pump Association (IGSHPA) accredited installer
Medical Gas Installer
Washoe County manometer license